Tel Aviv, Israel – January 15, 2023 – UBQ Materials, climate tech developer of advanced materials made from waste, presented its sustainable plastic substitute that is used across industries, including automotive. UBQ Materials was showcased by Honda Xcelerator as one of three innovative solutions bringing automotive manufacturing into a sustainable future.
"We are committed to making Honda totally carbon neutral by 2050. Through our investment in startups in the sustainability and manufacturing sectors we can achieve this goal together," said, Honda Innovations' CEO Nick Sugimoto during a mainstage presentation on how the company's Honda Xcelerator program seeks to discover private company technologies tackling some of the world's most pressing threats, including climate change.
UBQ Materials diverts waste destined for landfills or incineration and converts it into a climate-positive material to advance circularity in manufacturing across sectors. UBQ™ can be used in the automotive sector as a simple material swap to oil-based plastics, using standard manufacturing infrastructure and machinery.
"Companies like Honda, with a mission for carbon neutrality or zero environmental impact, represent the shift that we see across all industries, prioritizing planet alongside profit," said Tato Bigio, Co-CEO and Co-founder of UBQ Materials. "Sustainability at every stage of the supply chain, including raw materials, is quickly becoming the standard of the industry."
By transforming waste into a usable and endless material feedstock, UBQ Materials preserves finite resources for future generations. UBQ™ is an example of a solution that answers both the resource circulation and carbon neutrality pillars mentioned in Sugimoto's remarks. The company diverts household waste from landfills, the third largest human source of methane emissions, preventing 1.3 tons of landfill waste for every ton of UBQ™ produced, and diverting up to 11.7 tons of CO₂eq emissions.
UBQ Materials exhibited alongside nuclear fusion technology company, NT-Tao, and next generation rechargeable batteries company, Addionics. within the Honda Xcelerator booth at the OurCrowd Global Investor Summit on February 15, 2023, in Jerusalem.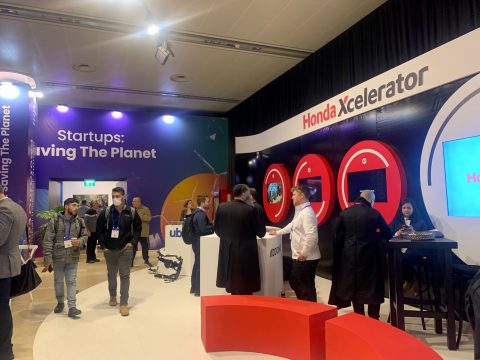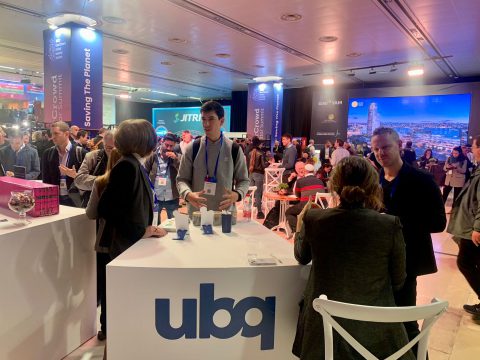 About UBQ Materials
UBQ Materials Ltd. closes the loop between the ecosystems of waste and materials. Through its advanced conversion technology, UBQ Materials Ltd. has created the world's first bio-based thermoplastic, UBQ™, made entirely from organic and unrecyclable household waste. An easy material swap for plastic, UBQ™ preserves finite resources, prevents methane emissions in landfills and provides a climate positive solution for a circular economy. A certified B Corp, UBQ Materials is a globally expanding company providing the world's largest businesses, municipalities and consumers the ability to create a truly circular economy where human consumption lives in harmony with the planet.
Media Contact
FINN Partners for UBQ Materials
Nicole Kaufman Grubner
Nicole.grubner@finnpartners.com
+972-58-444-5418